In recent years, the sand and gravel market at home and abroad has put forward higher requirements for sand making equipment. The large sand field has gradually moved toward large-scale and centralized production to meet the national requirements for environmental protection and production capacity. The sand making machine was created to meet the growing demand for sand and gravel aggregates in the sandstone construction market. The emergence of this equipment has alleviated the growing tension of natural sand, which has reduced the production cost of sand and gravel required by various industries.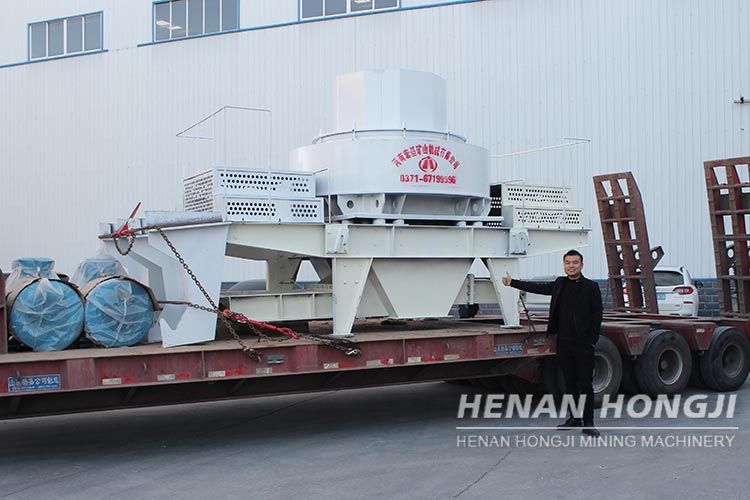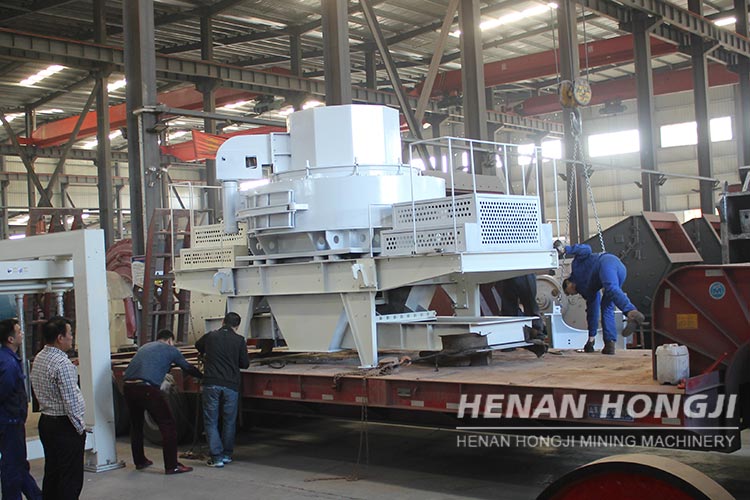 As a domestic sand making machine manufacturer, Henan Hongji has carefully developed and repeatedly tested the VIS series vertical shaft impact crusher by introducing many advanced technologies at home and abroad. The crusher has three functions of crushing, sand making and shaping, so it is often used to crush the last process of the sand making line.
When used for sand making, the medium hard material with a feed of no more than 35mm can be broken into finished sand of less than 5mm; when used for shaping, the sheet material of not more than 35mm can be shaped into a qualified material with better granular shape. Therefore, it is widely used in artificial sand making of river pebble, rock, ore tailing and stone chips.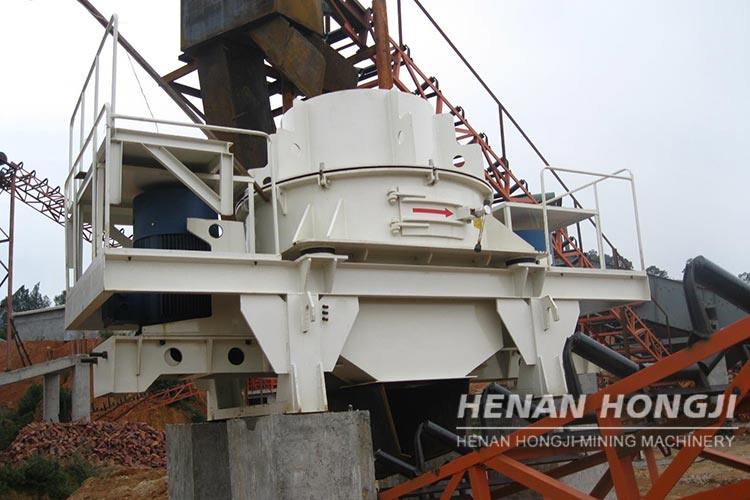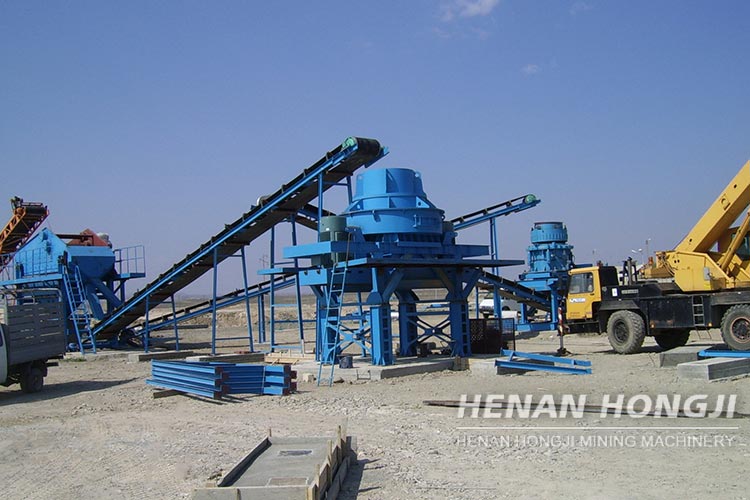 Special features
1. Unique bearing installation and advanced spindle design make the machine have the characteristics of heavy load and high speed rotation, stable operation and guarantee a good sand making effect.
2. The sand making machine has high reliability and strict safety guarantee devices to ensure equipment and personal safety.
3. The work noise is small, dust leakage is less, high efficiency and energy saving, in line with the environmental requirements of the production environment.
4. The wearing parts are low in loss, and all the wearing parts are made of high quality wear-resistant materials at home and abroad, and have a long service life.
5. The self-lining of the material in the impeller and the vortex crushing chamber greatly reduces the wear parts cost and maintenance workload. During the production process, the stone material can form a protective bottom layer, and the body is wear-free and durable.