VSI5X series impact crusher, also called sand making machine, which is used for limestone, granite mining and processing. The principle is to send the material into a high-speed rotating impeller, and then a part of the material is shocked, and then bounced, and shocked to the top, and the direction of movement is changed, at last, the continuous material curtain is formed, after received multiple times hit, friction and grinding in the broken cavity, the broken material is discharged from the lower discharge port.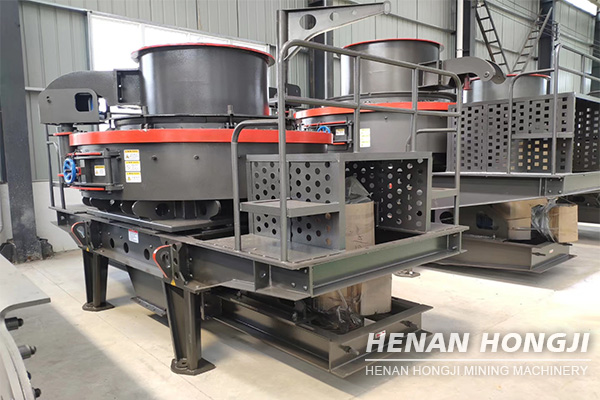 VSI crusher is newly researched equipment, with international advanced level. Technology and modern processing equipment make it a leading role in this industry. The newly-developed VSI (vertical shaft impact) crusher is designed by reputed German expert of Hongji and every index of VSI crusher is in world's leading standard. Our VSI crusher incorporates three crushing types and changing feeding methods,so can be used as a cone crusher or a shaper. Thus, customers do not need to expand investment, they have a crusher and a shaper at a time.Moreover vsi crusher can be operated 720 hours continuously. Nowadays, VSI crushers are widely applied in expressway and railway building, hydropower station construction, bridge and tunnel building, concrete batching plant, etc for crushing and gravel shaping. In the fine crushing section, VSI crusher is the substitute of impact crusher, and the crusher is much better in terms of main performance indexes.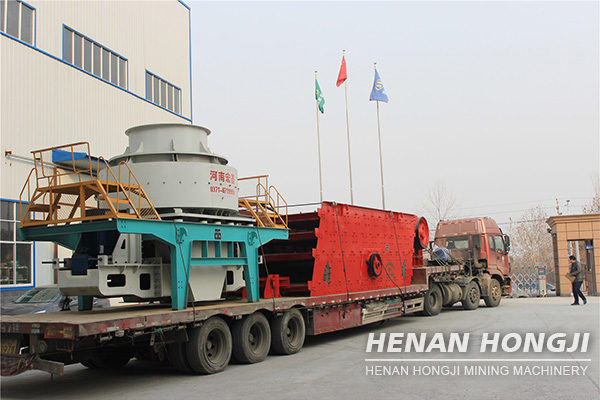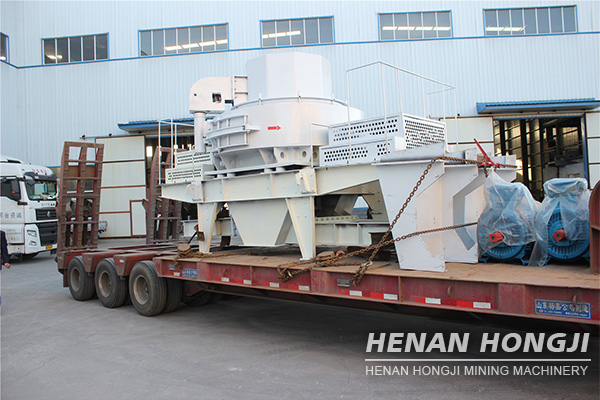 Advantages
1. Advanced double-pump oil lubrication system of the vsi crusher guarantee shaft bearing lower temperature increase, longer life time, more reliable operation.
2. The main shaft of vsi crusher is equipped with imported precision rolling bearing. It makes main shaft work stable, lengthen maintenance cycle, increase productivity.
3. Using hydraulic lifting mechanism in vsi crusher of upper cover can move away the cover easily, which saves man power during maintenance.
4. The vsi crusher is equipped with Over-vibration device. There will be alarm when vibration surpasses a stipulated figure. It will stop the machine, in order to protect it.
Henan Hongji is a famous leading crushing equipment manufacturer in China. We have 20 years experience. On domestic market, our products have been extensively employed in key national projects. Besides expansion on domestic market, our products have also been exported to over 40 countries and regions. We are committed to providing customers with excellent mining machines and services.