Five days ago, a ball mill produced by our Hongji company was delivered to Philippines today, and the ball mill was used for grinding cement. Hongji's ball mills are used for dry and wet grinding of different materials such as cement materials, cement, lime, ceramic materials, silicate sand and so on. Ball mill design consists of feeding part, discharging part, rotary part, transmission part (reducer, small gear, motors, electrical control) and other major parts. Hollow shaft is steel castings, and the liner is detachable. Rotary gear is processed by casting hobbling. The cylinder is lined wear-resistant liner plate with good resistance to wear.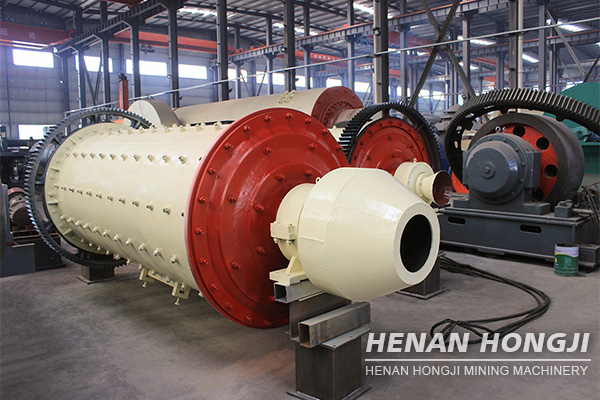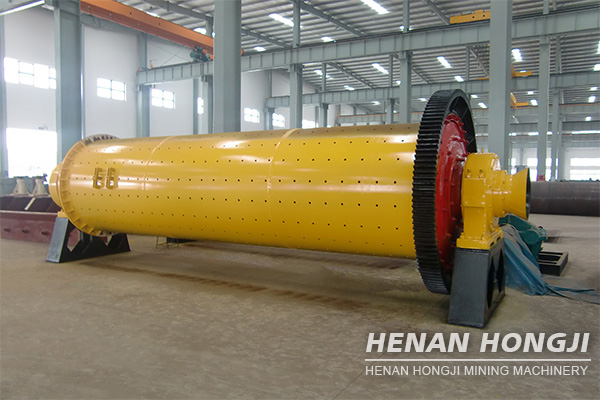 Features:
1. Low operation and maintenance cost.
2. High operating reliability.
3. Wide applicability and Great yield.
4. Smaller built-up space in comparison with mills seated on trunnion bearings.
5. Easy operation, stable& reliable performance.
6. Oil mist lubrication device guarantees the lubrication of all gears.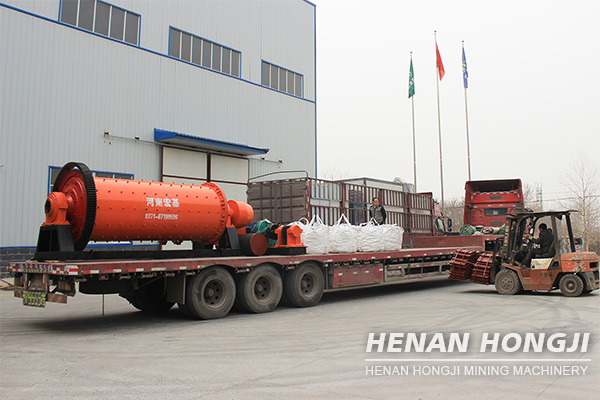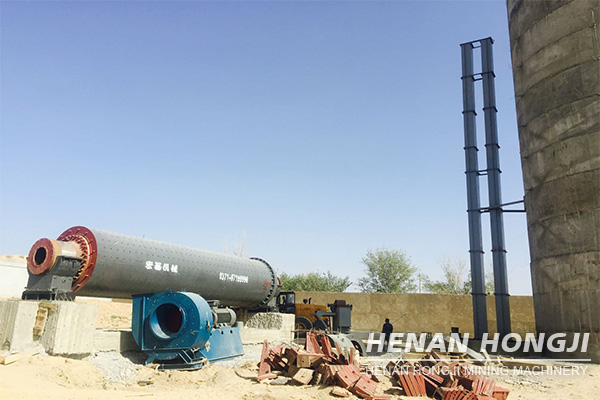 A ball mill, a type of grinder, is a cylindrical device used in grinding (or mixing) materials like ores, chemicals, ceramic raw materials and paints. Ball mills rotate around a horizontal axis, partially filled with the material to be ground plus the grinding medium. Different materials are used as media, including ceramic balls, flint pebbles, and staianless steel balls. An internal cascading effect reduces the material to a fine powder. Industrial ball mills can operate continuously, fed at one end and discharged at the other end. Large to medium-sized ball mills are mechanically rotated on their axis, but small ones normally consist of a cylindrical capped container that sits on two drive shafts (pulleys and belts are used to transmit rotary motion). A rock tumbler functions on the same principle.
The grinding works on the principle of critical speed. Critical speed can be understood as that speed after which the steel balls that are responsible for the grinding of particles start rotating along the direction of the cylindrical device, thus causing no further grinding.
Ball mills are used extensively in the mechanical alloying process in which they are used for grinding and for cold welding, producing alloys from powders.
The ball mill is a key piece of equipment for grinding crushed materials, and it is widely used in production lines for powders such as cement, silicates, refractory material, fertilizer, glass ceramics, etc., as well as for ore dressing of ferrous and non-ferrous metals. The ball mill can grind ores and other materials, wet or dry.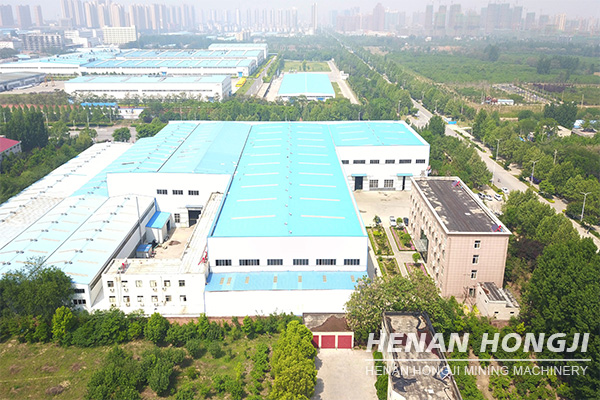 Henan Hongji Mining Machinery Co., Ltd. is a large-sized ball mill manufacturer, and our ball mill has many advantages such as simple and reasonable structure, high independent impact crushing ability, super low operational cost and the most competitive price. Welcome all new and old customers come to our company for inspection and purchase.