Five
days ago, one set of mobile crusher station was delivered to Uzbekistan. Mobile crusher plant is a kind of stone crusher series and also the most common crusher in the stone crusher series. Mobile crusher plant is adaptable to all mobile crushing needs, mobile crusher plant sets up a new range of business opportunities for contractors, quarry operators, recycling and mining applications.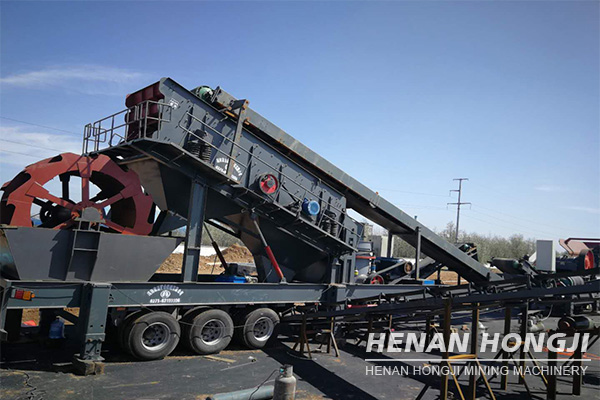 The mobile crusher plant for stone crushing features low transportation cost, flexible configuration, easy maintenance, etc. The mobile crusher plant can not only work independently, but also be combined with other machines in a production line. There are mainly several kinds of mobile crusher plant, that is mobile jaw crusher plant, mobile cone crusher plant and mobile impact crusher plant.
The mobile jaw crusher is a new type of crushing equipment suitable for crushing various ores or rocks with a compressive strength below 250Mpa, such as construction waste, basalt, granite, coal gangue, cement clinker, iron ore, bauxite, quartz stone and.
The mobile cone crushers are designed for mobile secondary and tertiary crushing,can be used to meet the diversified high-quality, high-volume production requirements of customers. It can be used to crush more than 200 kinds of materials, such as granite, quartz, limestone, concrete, gold ore, iron ore, coal, construction waste and so on.
Mobile impact crusher can process medium hard stones, and final products can be used in road, bridge, construction and water conservancy, etc. Industries. As one process of crushing work, mobile impact crusher can meet different requirements about capacity and output size by changing models.
Features:
1. Move easily. It can go to the crushing place directly. It can move not only on the smooth road,but also on the bumpy road.
2. Compact structure and simple operation. Integrative equipment group with trailer save the working area.
3. With generator, motor and control box on the trailer, it can work outdoor easily. Equipped with supporting facilities, it can be installed quickly and conveniently.
4. Save the cost. By crushing the materials on site, the transportation cost is reduced.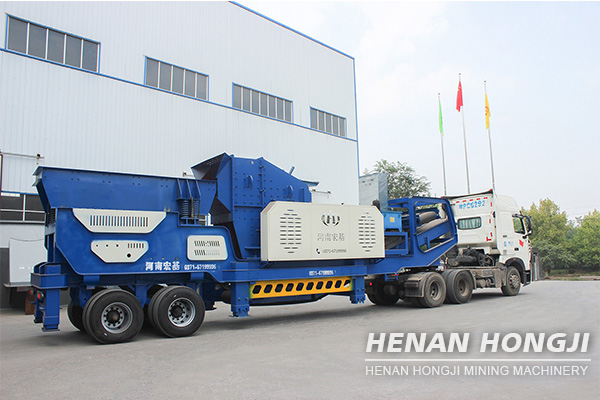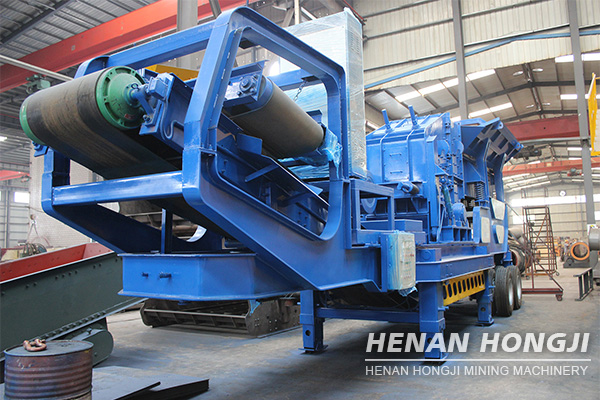 Henan Hongji is a famous leading mobile crushing equipment manufacturer in China. We have 20 years experience. On domestic market, our products have been extensively employed in key national projects. Besides expansion on domestic market, our products have also been exported to over 40 countries and regions. We are committed to providing customers with excellent mining machines and services.