Hongji Vertical Shaft Impact (VSI) crusher has had a huge impact on the global quarrying and minerals processing industries, and has been suitable for a wide range of applications including the production of high-quality manufactured sand, premium and so on. The high velocity impact crushing achieved in Vertical Shaft Impact (VSI) crusher improves the soundness and shape of stone, reducing product moisture and easing the screening task while producing superior products at a minimum cost.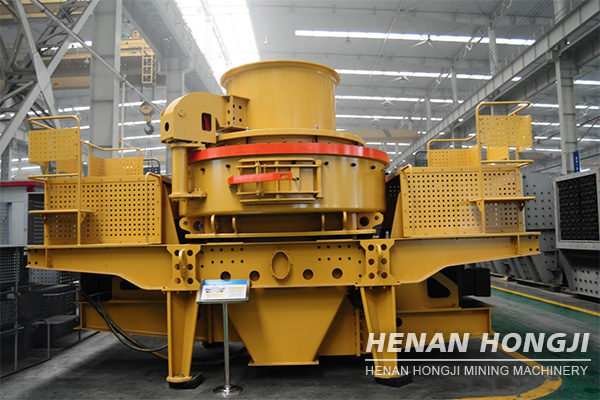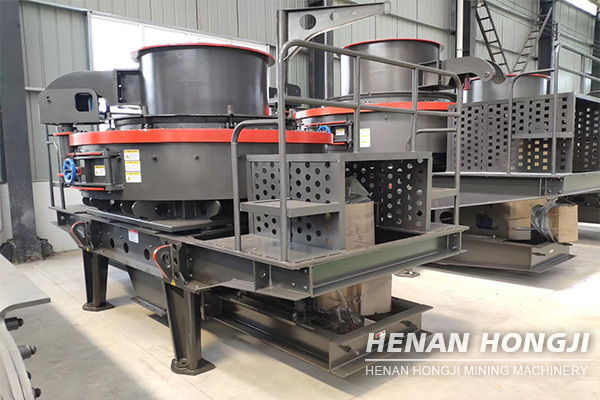 VSI5X is a kind of a sand making machine, It is a German authority experts combined with Chinese working condition of the latest design results, is currently the exclusive production with the world's advanced level of high-performance sand crushing equipment.
VSI5X crusher is used for a variety of high hard, hard materials, fine in the field. In the mechanism building sand, stone and various metallurgical slag crusher is more widely used, compared with other types of crusher production with high efficiency. Because of its excellent low wear characteristics, sand making machine has high abrasion and disintegration of production by two times. In addition, because of the product zero pollution, sand making equipment can adapt well to the glass quartz sand and other high purity material production, 80-500t/h production capacity range, VSI5X Sand Making Machine can almost meet any production requirements. Especially on the hard, hard and abrasive materials such as silicon carbide, corundum, sintered bauxite, magnesite, has more advantages than other types of crusher.
Features:
1. Reduced power consumption.
2. Reduced out-of-balance forces, resulting in longer bearing life (motors and crusher).
3. Ability to control product grading, maximizing or minimizing fines production.
4. Range of models available to suit any capacity in tertiary or quaternary applications.
5. Quick and easy installation. Crushers require minimum support structure and are also ideal ideal as mobile units.
6. Integrated monitoring, safety and control systems.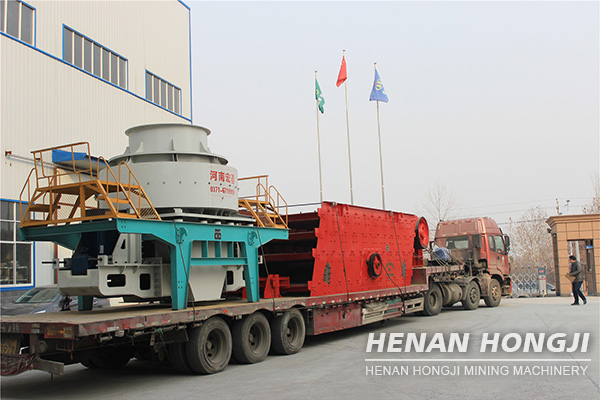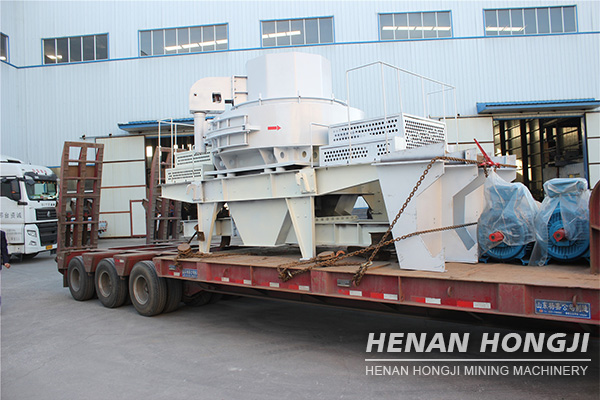 Henan Hongji is a leading crushing and screening equipment manufacturer in China. We have 20 years of crushing and screening experience. On domestic market, our products have been extensively employed in key national projects. Besides expansion on domestic market, our products have also been exported to over 40 countries and regions.