A complete set of mobile crusher station was sent to Ghana. Our Hongji mobile crusher can be used in one stage of crushing for separate operation or complete joint operations with other crushing and screening portable plants to achieve two-stage, three-stage or four-stage crushing, so that various crusher screening requirements could be satisfied.
The mobile crushers feature flexible configurations, with more attention paid to complete functions, stable performance and strong practicability. The reasonable matching among all systems of the equipment has greatly improved the equipment productivity, and compared with the fixed production lines of the same equipment conditions, this products feature more reliable performance, more powerful functions richer function portfolios, significantly enhanced complete capacity and wider applications.
This machine adopt a modular design concept that the same frame can be adapted to a variety of types, so that different host machine units of the same type could be exchangeable. The on-site needs can be satisfied only by changing the main machine equipment according to users' diversified needs.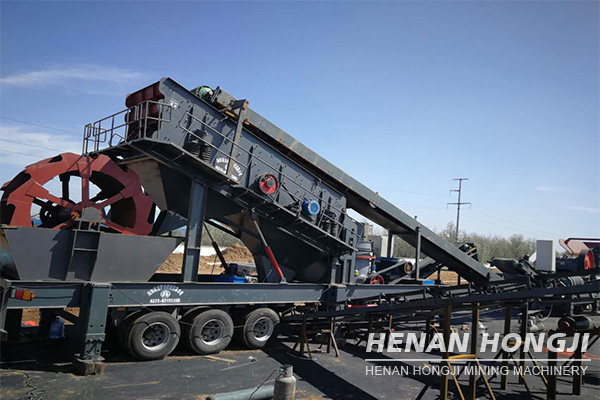 Mobile crusher has been optimized in structure design and product portfolio, so it has more types and more flexible combinations, able to provide users with more abundant and effective portable solutions.
The equipment adopts a universal frame and a modular designed main machine, able to realize rapid upgrade and replacement, so that higher demands of production lines could be satisfied. The frame-mounted platform needs no additional investment, but only replacement of the main equipment and its accessories to upgrade and expand the scale of a stone production line.
The equipment modular design can achieve exchange of various main machines to cope with users' changeable requirements for material process.
The equipment is provided with a preliminary screening module and an adjust-able vibrating screen, the equipment parameters can be adjusted and optimized according to Users' field conditions to optimize the on-site production efficiency.
The speed of the vehicle-mounted belt conveyor can be adjusted according to the material throughput to reduce the energy consumption. At the same time, a feedback alarm system for overload electronic control signals is additionally provided to achieve timely power-off shutdown in case of any fault.
This mobile crusher has its overall strength and applied materials upgraded, appl cable to such harsh working conditions as low temperature and vibration load.
The water-jet dust suppression device and other relevant devices are added as options to satisfy users' various requirements.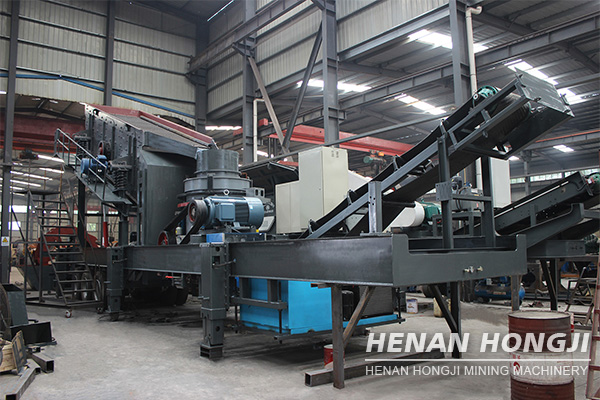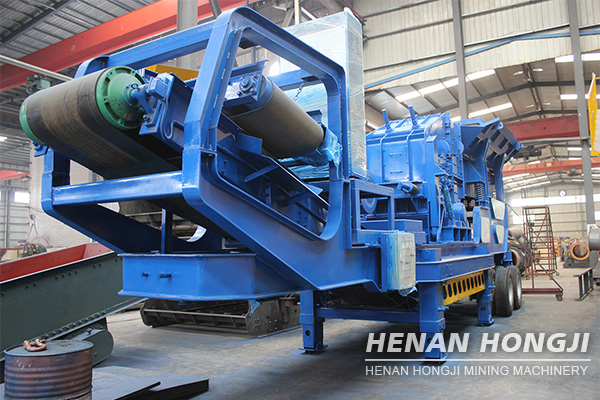 Henan Hongji is a famous leading mobile crushing equipment manufacturer in China. We have 20 years experience. On domestic market, our products have been extensively employed in key national projects. Besides expansion on domestic market, our products have also been exported to over 40 countries and regions. We are committed to providing customers with excellent mining machines and services.