Cement production line includes crushing and pre-homogenization, raw material preparation & homogenization, preheating & decomposition, cement clinker sintering, cement grinding and packaging etc. Hongji have the ability to build 300t / d ~ 3000 t /d cement production line independently, and has extensive experience in the design and construction, built many large cement production line.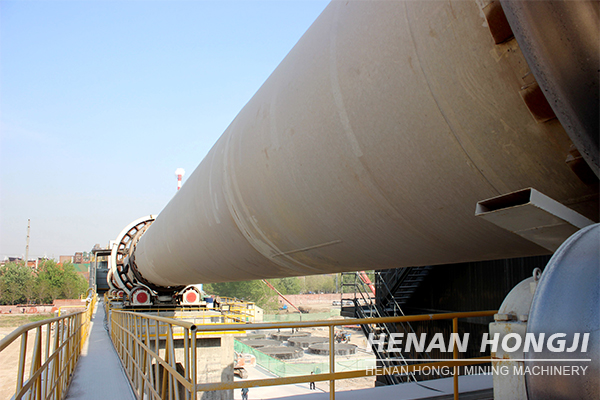 Crushing:
during the process of cement production, most of the raw materials need to be crushed. Limestone is the largest amount raw material for cement production, so the limestone crushing has an important position at the material crushing in cement plants.
Pre-homogenization:
Raw material pre-homogenization technology is achieving the raw material initial homogenize by scientific stacker and reclaimer technology during the storage and reclaimer process of raw materials, ensure that the raw material ground has the capability of storage and homogenize.
Raw materials homogenize:
At the dry process of cement production, stabilize the raw material ingredient is the premise of clinker sintering, raw material homogenize system is used for stabilize the raw material ingredient inlet the kiln.
Preheat and decomposition:
We use the preheater to finish the raw materials preheat, replace part of the capabilities of rotary kiln and reduce the length of rotary kiln. The materials finished heat gas exchanging inside the rotary kiln under the state of suspend and preheat.
The right of gas-solid separation:
When the airflow with material powder get into cyclone, and were forced to do rotate flowing at the annulus space between cyclone barrel and inside barrel while doing downward movement.
The precalcining:
Great wall precalciner technology is a technological leap of cement calcination process. It is added between the preheater and calciner kiln using kiln tail rise flue, set the fuel injected device, so that the process of carbonate endothermic exothermic decomposition of the fuel combustion process and raw materials, in the decomposition furnace to the suspended or fluidized state quickly, so that the decomposition rate of kiln feed is increased to 90%.
Sintering:
After completion preheater and precalciner, next process is carried out into the clinker kiln firing. The carbonate rapidly resolved and occur a series of solid-phase reaction in rotary kiln to bring the mineral into. As the material temperature close, the liquid will become minerals dissolved in the liquid phase reaction and generates a large number. After the clinker burning, the temperature began to decrease. Finally, the cement/clinker cooler unloading the kiln cooler temperatures to the downstream transport, storage libraries and cement mill can withstand the temperatures of hot clinker while recovering sensible heat, improving system thermal efficiency and clinker quality.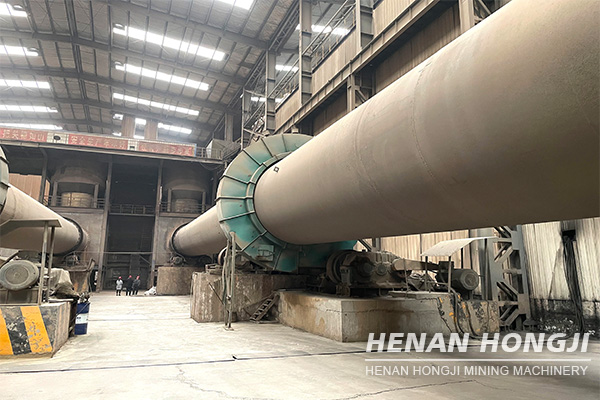 Henan Hongji Mining Machinery Co., Ltd. is a large-sized cement production line manufacturer, and our cement plant has many advantages such as simple and reasonable structure, high independent impact crushing ability, super low operational cost and the most competitive price. Welcome all new and old customers come to our company for inspection and purchase.