Recently, the refining slag rotary kiln built by Henan Hongji for customers has entered the production trial operation stage. This project adopts a safe, reliable, efficient and stable international advanced production line. It only takes half a year from the construction to the completion of the ignition trial operation. The production line is tailor-made according to customer requirements, with an hourly output of 200 tons.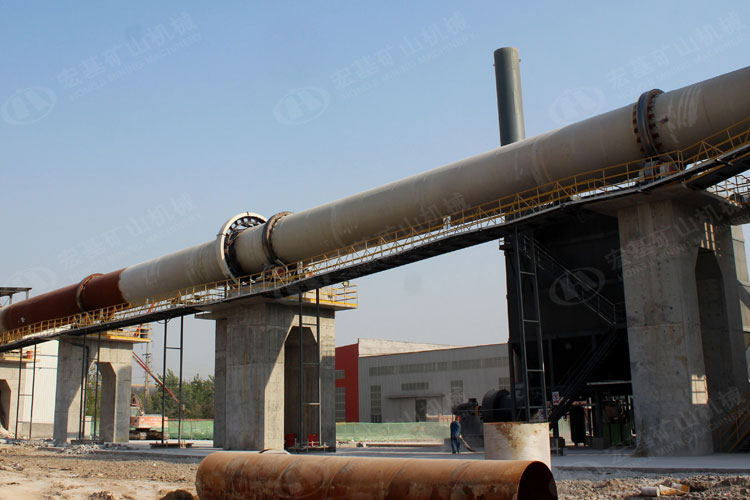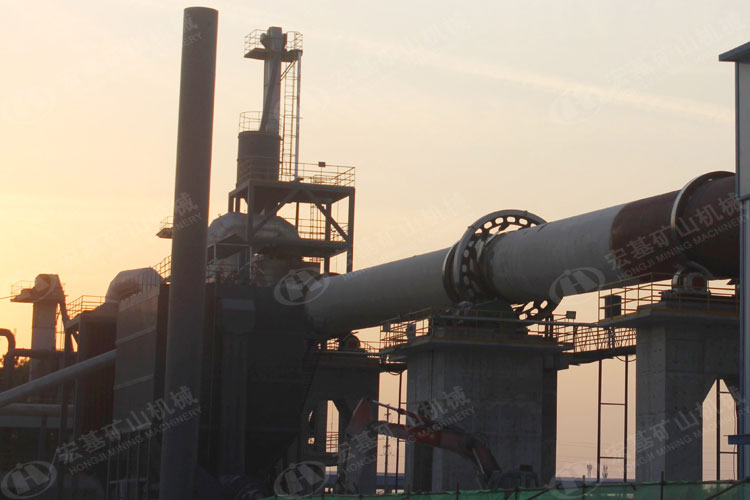 Rotary kiln is composed of shell, drive device, support and thrust roller, kiln lining, kiln inlet sealing, head hood and burning device etc.
Shell is the heated rotation part, which is welded by high quality carbon steel plate. It is mounted on supporting device through tyre. Mechanical or hydraulic thrust roller is equipped on supporting device. So it will control shell slide in axial direction. Driving device makes shell rotate through gear according to required revolving rate. Big size kiln has auxiliary drive to make shell rotate at low speed for kiln installation and maintenance request. In order to prevent cooling air into kiln and dust come out kiln, there is sealing device at kiln inlet and output end.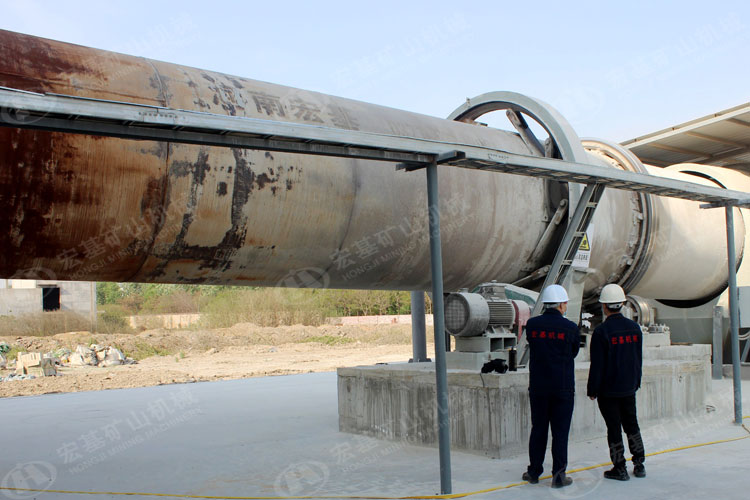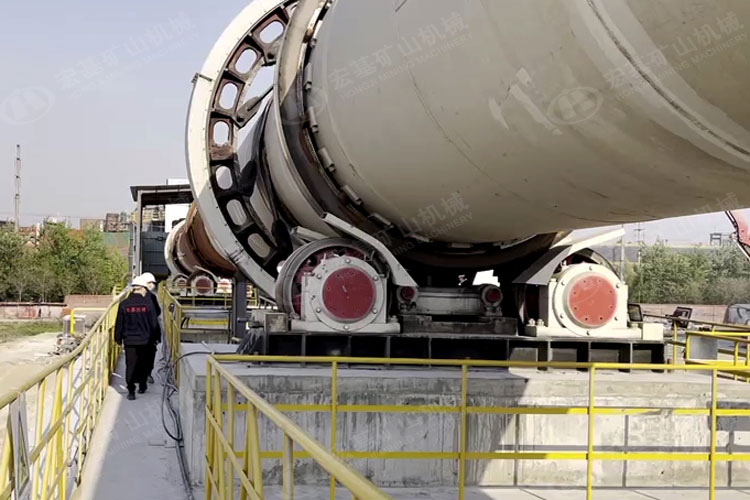 1. Supporting Device: it adopts advanced main shaft structure, automatic temperature measuring device and electrical heating device. And it has optional flow support.
2. Thrust roller: It has mechanical type and hydraulic type. The hydraulic thrust roller is equipped with advanced hydraulic controlling system.
3. Drive device: It has single drive or double drive. The adjustable-speed motor, DC motor or frequency variable motor control kiln rotation speed. And has features of reliable running and high efficiency.
4. Tyre shim: The shim under tyre has fixed type and adjustable type. The adjustable shim has features of simple structure, easy replacement and maintenance without any damage to shell.
5. Sealing device: Various types of sealing device are available for different kiln, such as cylinder tighten sealing, spring tighten sealing, graphite block sealing, spring graphite, fish scale type seal etc, which has good sealing effect.
6. Kiln head hood: It has fixed type and flexible type.