The production of high-quality machine-made aggregates is inseparable from the support of crushers, sand-making machines and other equipment, but we know that there are many types of equipment for producing aggregates on the market, and many stones are used for the production of machine-made aggregates, such as: bluestone, cobblestone, river pebble, basalt, granite, silica and other ore materials, due to the different nature of the processed stone, the required stone sand making machine will be different.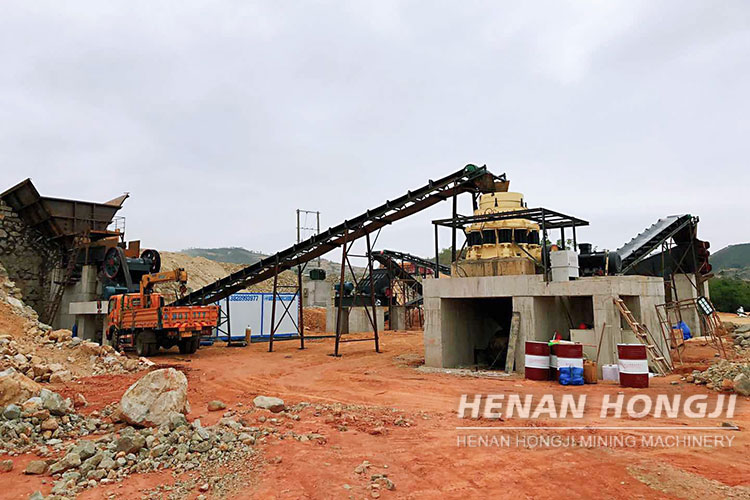 At present, the common configuration of the gravel sand production line are:
(1) Vibrating feeder + jaw crusher + impact crusher + stone sand making machine + vibration screening equipment + auxiliary machinery
(2) Feeder + jaw crusher + cone crusher + sand making machine + vibration screening equipment + auxiliary machinery
(3) Feeder + sand making machine + auxiliary equipment (configuration with small stone size)
(4) Mobile sand making machine (equivalent to a small sand and gravel production line: integrating crushing, sand making, shaping and sand washing in one)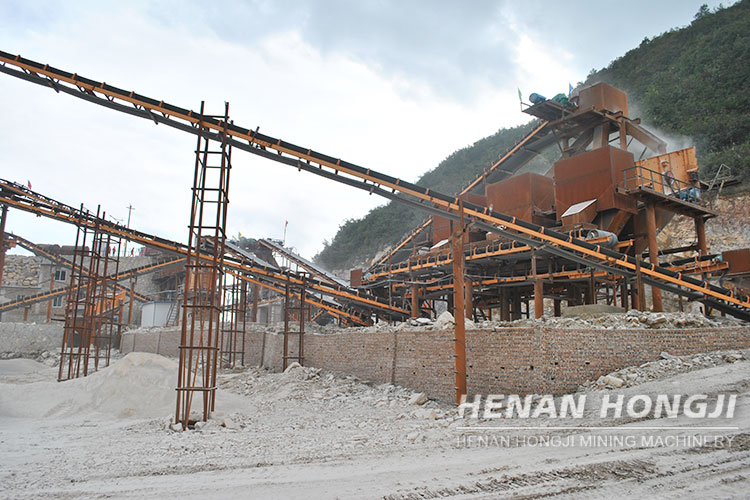 Hongji is a professional large-scale mining crushing and grinding mill equipment manufacturer, dedicated to the independent research, production and sales of ore processing equipment. The price of the 500 tph sand making machine is very different according to different models, parameters and brands. We can customize sand making machine according to customer's demand for productivity, input size, output size, moisture etc. to better meet the requirements in practical application so that unnecessary devices can be canceled to lower investment cost.