Product Description:

Ceramic ball mill is mainly used for milling of the raw materials. It has two types, wet mills and dry mills. Users can choose the proper model, lining board and media as per the factors, such as: materials specific gravity and hardness, as well as output, etc. It has the advantages of compact structure,high efficiency and small granularity.It can be designed according to user's especial requirements.

Applied material : Rock, gravel, different kinds of ore, fireclay, slag and other hard materials.


Features:
●
1. High grinding ratio.

●
2. Large production capacity.

●
3. Easy operation, stable& reliable performance.

●
4. Smaller built-up space in comparison with mills seated on trunnion bearings.

●
5. Wide applicability and Great yield.

●
6. Oil mist lubrication device guarantees the lubrication of all gears.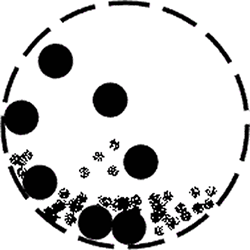 Service support:

- 48-hour idling test machine before leaving the factory.


- You can take the materials to the factory test machine.


- We will customize the solution according to your needs.