Product Description:

Heavy hammer crusher can crush stone and form once, without secondary crushing and shaping process, which can reduce the cost by about 40%, low energy consumption and low investment.It is widely used in many industries such as mining, smelting, building materials, roads, railways, water conservancy and chemical industries. It is especially suitable for crushing limestone and stone with a compressive strength of less than 200 MPa.

Advantages :
The heavy hammer crusher uses an external lubrication system including an oil pump, a fuel tank and a pipeline. When the oil temperature is too high or the oil flow rate is too slow, the crusher will be automatically turned off.It adopts high-quality high-manganese steel and undergoes a strict heat treatment process to obtain a single austenite structure. The service life is increased by more than five times compared with the original products such as manganese steel and rail, and the working efficiency is increased by more than 30%.


Features:
●
1. The hammer hammer of the hammer crusher has great impact force.

●
2. The hammer shaft of the hammer crusher is adjustable and the hammer head
has a long life.

●
3. The grid size is adjustable, the product size is controllable, and the shape
of the granules is good.

●
4. The hammer crusher case can be turned over, and the maintenance is more
convenient.

●
5. Square handle bolts, impact resistance and wear resistance.

●
6. The hammer crusher has compact structure and strong machine rigidity.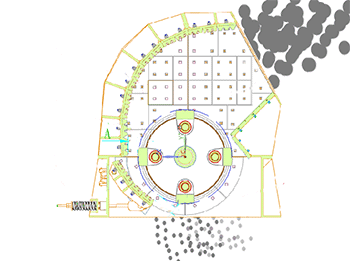 Service support:

- 48-hour idling test machine before leaving the factory.


- You can take the materials to the factory test machine.


- We will customize the solution according to your needs.