Product Description:

Flotation machinery can separate colored and ferrous metal mineral, and those non-metals such as fluorite, talc can also be processed by this machine. Flotation machinery takes advantages of outstanding performance, easy adjusting and good stability.

Applied material : Rock, gravel, different kinds of ore, fireclay, slag and other hard materials.


Features:
●
1. Long life from liners of special alloy manganese steel.

●
2. The interior of the crusher is protected from dust by a self-lubricating seal ring.

●
3. Quiet operation and long life thanks to bevel gears with hardened, spiral-cut teeth.

●
4. Product curve and capacity can be optimized by adjusting the eccentric bushing supplied
with the crusher.

●
5. High reduction ratio in the secondary crushing stage.

●
6. Final grain with high cubic grain proportion.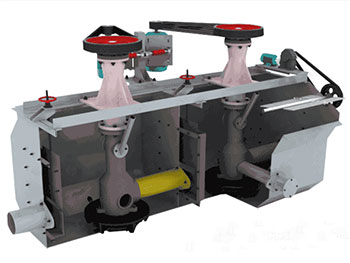 Service support:

- 48-hour idling test machine before leaving the factory.


- You can take the materials to the factory test machine.


- We will customize the solution according to your needs.