Product Description:

Jaw crushers are mainly used as primary crushers. Their main purpose is to reduce rocks to smaller sizes for the next crushing stages. Jaw crushers are a popular alternative to primary gyratory crushers, since they can process large amounts of hard material efficiently. Due to their smaller physical size, which takes advantages of high efficiency, strong crushing ability and low investment costs. Jaw crushers are also ideal for tight spaces, such as underground mining and mobile crushing applications.

Applied material : Rock, gravel, different kinds of ore, fireclay, slag and other hard materials.


Features:
●
1. Suitable for toughest material condition.

●
2. Simplicity and reliability.

●
3. Wide range of closed side setting adjustment.

●
4. Proven superior metallic ceramic jaw plates, Starry SkyTM, 50-80% more spares service
life, low cost per ton.

●
5. Large capacity and low operation cost.

●
6. Makes adjustment operation much easier.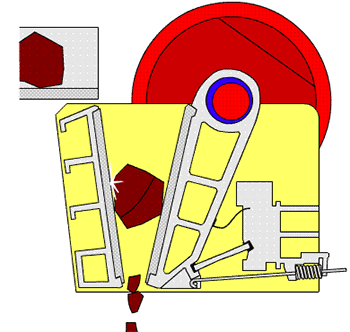 Service support:

- 48-hour idling test machine before leaving the factory.


- You can take the materials to the factory test machine.


- We will customize the solution according to your needs.