Product Description:

HJ series vibrating screen is a new type of circular vibrating screen product which is improved on the basis of YA and YK series, comprehensive customer site use and maintenance experience, and upgraded for heavy duty conditions.

Applied material : HJ series vibrating screen can process more than 200 kinds of materials, such as quartz stone, river pebbles, calcite, dolomite, granite, basalt, iron ore, limestone, diabase, etc.


Features:
●
1. Strong exciting force, high screening efficiency, big capacity;

●
2. Reliable structure, long service life, small noise, low electricity consumption;

●
3. Long flowing line and various screening grades;

●
4. Simple structure, convenient in operation and maintenance.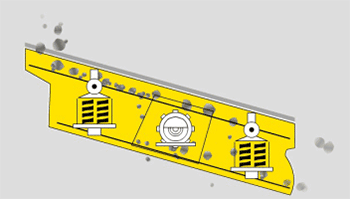 Service support:

- 48-hour idling test machine before leaving the factory.


- You can take the materials to the factory test machine.


- We will customize the solution according to your needs.