Product Description:

Rod Mill, is a grinding machine similar to a ball mill. The obvious difference between the two is the grinding medium. Rod mill is named after the medium is a steel rod. The latter's grinding medium is undoubtedly a steel ball. Both of them can be used for grinding various metal ore and non-metal ore. In some case, rod mill is also called rod type sand making machine, which is mostly used for making sand.

Applied material : Rock, gravel, different kinds of ore, fireclay, slag and other hard materials.


Features:
●
1. High grinding ratio.

●
2. Large production capacity.

●
3. Easy operation, stable& reliable performance.

●
4. Smaller built-up space in comparison with mills seated on trunnion bearings.

●
5. Wide applicability and Great yield.

●
6. Oil mist lubrication device guarantees the lubrication of all gears.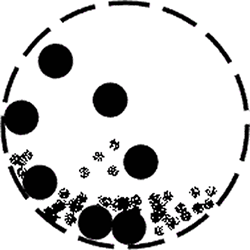 Service support:

- 48-hour idling test machine before leaving the factory.


- You can take the materials to the factory test machine.


- We will customize the solution according to your needs.