Product Description:
Vertical Shaft Impact (VSI) crusher is unique due to its crushing process, which uses the rock
fed into the machine to crush itself. This autogenous crushing process produces the best-
shaped aggregate on the market today.
Benefits
:


The high velocity impact crushing achieved in Vertical Shaft Impact (VSI) crusher improves the
soundness and shape of stone, reducing product moisture and easing the screening task
while producing superior products at a minimum cost.
Features:
●
1.
Reduced power consumption.
●
2. Reduced out-of-balance forces, resulting in longer bearing life (motors and crusher).
●
3. Ability to control product grading, maximizing or minimizing fines production.
●
4. Range of models available to suit any capacity in tertiary or quaternary applications.
●
5. Quick and easy installation. Crushers require minimum support structure and are
also ideal as mobile units.
●
6. Integrated monitoring, safety and control systems.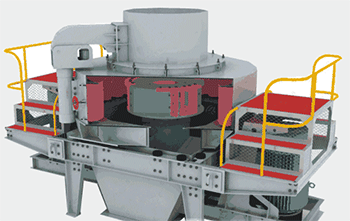 Service support:

- 48-hour idling test machine before leaving the factory.


- You can take the materials to the factory test machine.


- We will customize the solution according to your needs.